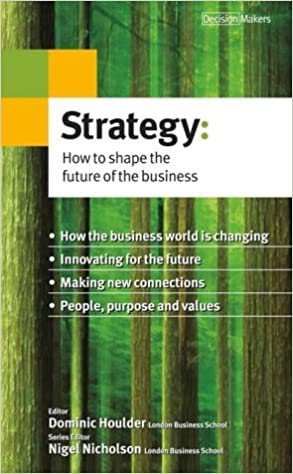 This publication, part of the Decision makers series, looks at strategic policy aspects of business management, focusing on the three strategic 'horizons' of the changing business environment; business resources and networks; and the people side of business.
Topics considered include: past and present approaches to business strategy; key concepts, tools and techniques; value creation and capture; suppliers, competitors and markets; innovation and co-creation; and identifying possible business futures.
Featuring a number of real-world examples, the information is given in a modular structure, with suggestions for further reading.